Aggressive Driving Accidents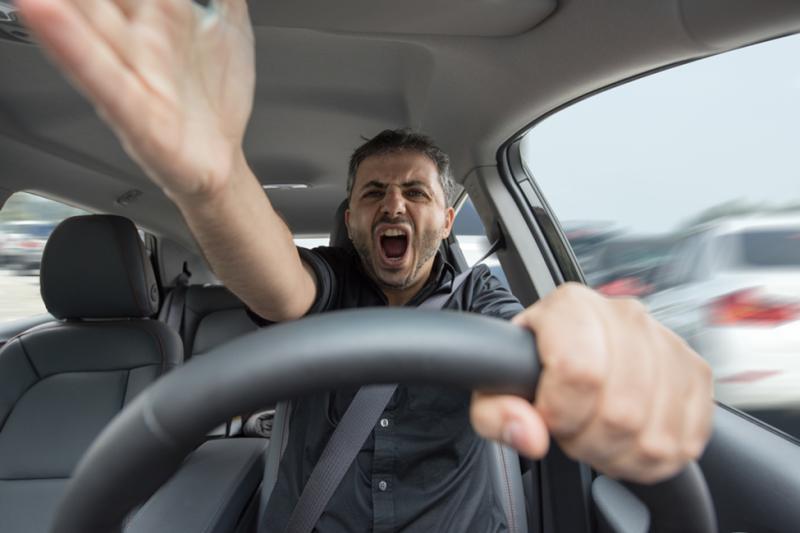 Everyone has been running late for work or an appointment and has become frustrated with slow-moving drivers or other traffic conditions. However, some drivers allow such frustration to escalate and impact their driving behaviors. This can lead to aggressive driving or even road rage, which can both cause serious crashes and injuries.
If you suffered injuries due to an aggressive driver, you should discuss the situation with El Paso car accident attorneys right away. The right law firm can help prove liability for your injuries and seek the compensation that you deserve.
Common Aggressive Driving Behaviors
You can often tell when a driver is being aggressive and careless on the road, and you should move out of the way of a driver who is displaying aggressive behaviors. Such behaviors can include:
Weaving in and out of traffic lanes
Unlawful passing, such as on the shoulder
Tailgating (following too closely)
Excessive speeding, especially in tight traffic conditions
Running red lights
Failing to yield
If you see a driver who is in such a hurry that they are driving dangerously, it is wise to let them pass you so you can prevent a collision when necessary. It is not a good idea to respond with aggression, "brake check" a tailgating driver, or engage in similar conduct that can lead to a car accident - and even implicate you for being partially liable for the crash.
Aggressive Driving Can Turn Into Road Rage
In some situations, an aggressive driver will do more than drive carelessly, as they will intentionally put others in harm's way. This is commonly referred to as road rage and is the most serious form of aggressive driving.
Road rage can involve intentionally hitting another vehicle or person, running drivers off the road, or threatening violence against other drivers. Recently, a road-raging driver led to a multi-county police chase through Texas. A driver called 911 after a minivan driver allegedly pulled out a gun and pointed it at the caller. Reports indicate that the road rager then fled a police stop, intentionally hit a police vehicle, and led law enforcement on a high-speed chase before they were apprehended.
Road rage can lead drivers to put others in serious danger, and these drivers should be accountable for the harm they cause. While they might face charges in criminal court, any accident victims still need to take action to file the necessary civil insurance claims or injury lawsuits to seek the compensation they deserve.
Speak with a Car Accident Attorneys Today
At the law firm of Cesar Ornelas Injury Law, we believe there is no excuse for aggressive driving that causes injuries and losses to others. Our car accident lawyers represent the rights of injured crash victims, and we can evaluate your options for possible compensation.
Contact us for a free case evaluation, and we can give you more information about our services. We serve clients throughout the State of Texas, and we're ready to help you.
Autor
Cesar Ornelas has been named as a life member of both the Million Dollar Advocates Forum and the Multi-Million Dollar Advocates Forum. The Million Dollar Advocates Forum is recognized as one of the most prestigious groups of trial lawyers in the United States and less than 1% of U.S. lawyers are members.